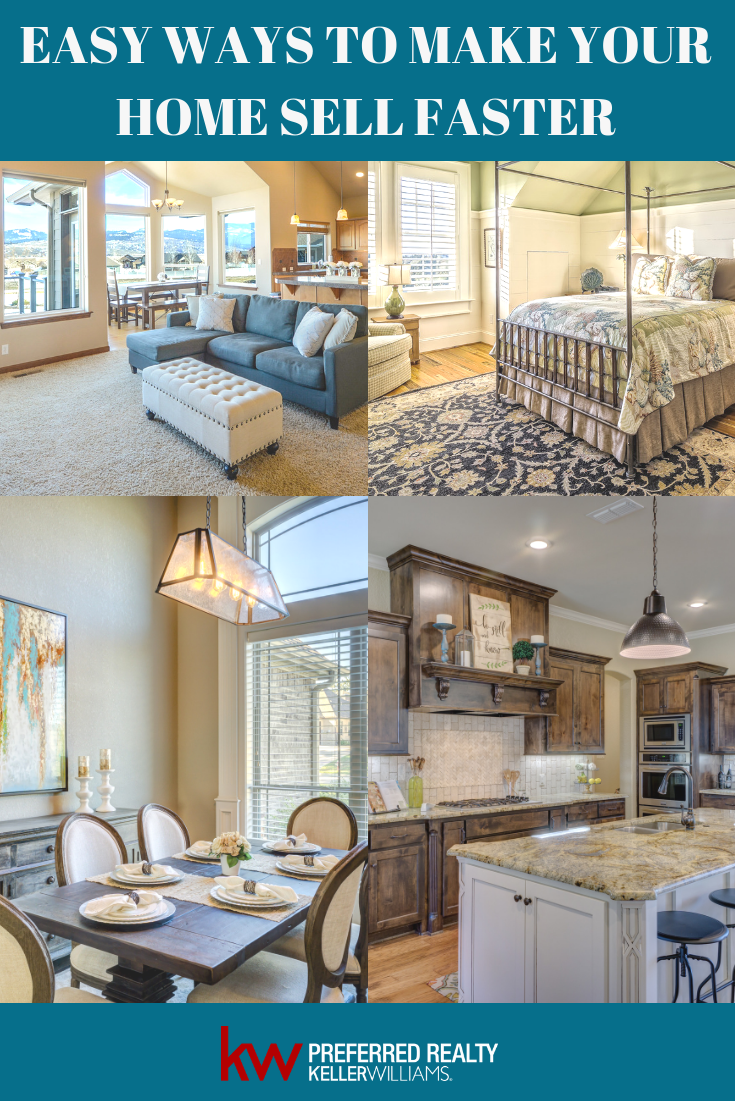 So you decided to sell your home, and your goal is to sell it faster to the best offer you can get. Yes it will be stressful as you need to put all areas in your house in order. You don't even know where to start, would it be in the bedroom, kitchen, outside your house or just anywhere in the house that just need fixing?
Worry no more, here are some ways to help you get ahead among the many Sellers by making your home presentable for a number of showings to potential Buyers. In no time, your house will be sold faster than you expected.
1. Open the draperies, pull up the shades, and let in the sunlight.
2. Create a positive mood. Turn on all lights, day or night, and install higher wattage light bulbs to show your home brightly.
3. Remove clutter from each room to visually enlarge them.
4. If you have a fireplace, highlight in your decorating.
5. Keep your home dusted and vacuumed at all times.
6. Replace the carpet if it does not clean up well.
7. Have a family "game plan" to get the home in order quickly if necessary.
8. Air out your home for one-half hour before showings, if possible.
9. Lightly spray the house with air freshener so that it has a chance to diffuse before the buyer arrives.
10. Put family photos in storage.
11. Improve traffic flow through every room by removing unnecessary furniture.
12. Create the feeling of a spacious entry area by using decorative accents and removing unnecessary furniture.
13. Putty over and paint any nail holes or other mishaps in the walls.
14. Paint all interior walls a neutral color to brighten the home and make it look bigger.
15. Repair or replace any loose or damaged wallpaper.
16. Clean all light bulbs and light fixtures to brighten the home.
17. Wash all windows inside and out.
18. Use plants in transitional areas of your house.
19. Make the most of your attic's potential.
20. Remove and/or hide excess extension cords and exposed wires.
21. Open doors to areas you want potential buyers to see such as walk-in closets, pantries, attics, etc.
22. Remove all smoke and pet odors.
23. Repair or replace banisters and handrails.